Many cryptocurrencies saw mixed trading on December 22 as the market capitalization of the major cryptocurrencies fluctuated today after falling slightly the previous day by about 0.20% to the $810 billion range.
Nonetheless, some crypto assets have shown an increase in prices; for instance, Bitcoin displayed a slight increase and stayed around $16,800. Given below, we have done an analysis of the biggest crypto gainers in the market today, which would help in selecting the right cryptocurrencies for making your investment.
Best Cryptos to Buy Today – A List of 5 Top Cryptos
1. Helium (HNT)
Helium (HNT) is a blockchain-based platform that supports the Internet of Things (IoT) products. Going by its whitepaper, the goal of this network is to accelerate the growth of physical and decentralized wireless networks. Helium has been on a growing trend for the past seven days, where it has shown an increase of 10.68% in its price.
At the time of writing, its price is $2.14. Though its value has decreased by 0.06% in the past hour, the token has risen substantially by 26.81% in the past 24 hours. The all-time high value of Helium is $55.22, while its maximum supply of this crypto is 223 million HNT coins. Considering the rapid development of the tech sector, it is expected that Helium's price will cross the mark of $10 by the end of next year.
2. Toncoin (TON)
TON is an open network on blockchain that can process several transactions in a single second quickly and safely. With an anonymized network, decentralized storage, rapid transactions, and many more decentralized services, the TON ecosystem intend to create true Web3 internet. Toncoin is the native cryptocurrency of this network.
Just like Helium, Toncoin is also displaying green lines on its price charts these days. Though the token's price has slightly dropped by about 2% in the past 24 hours, it has been able to achieve an increase of 4% in its price in the last seven days.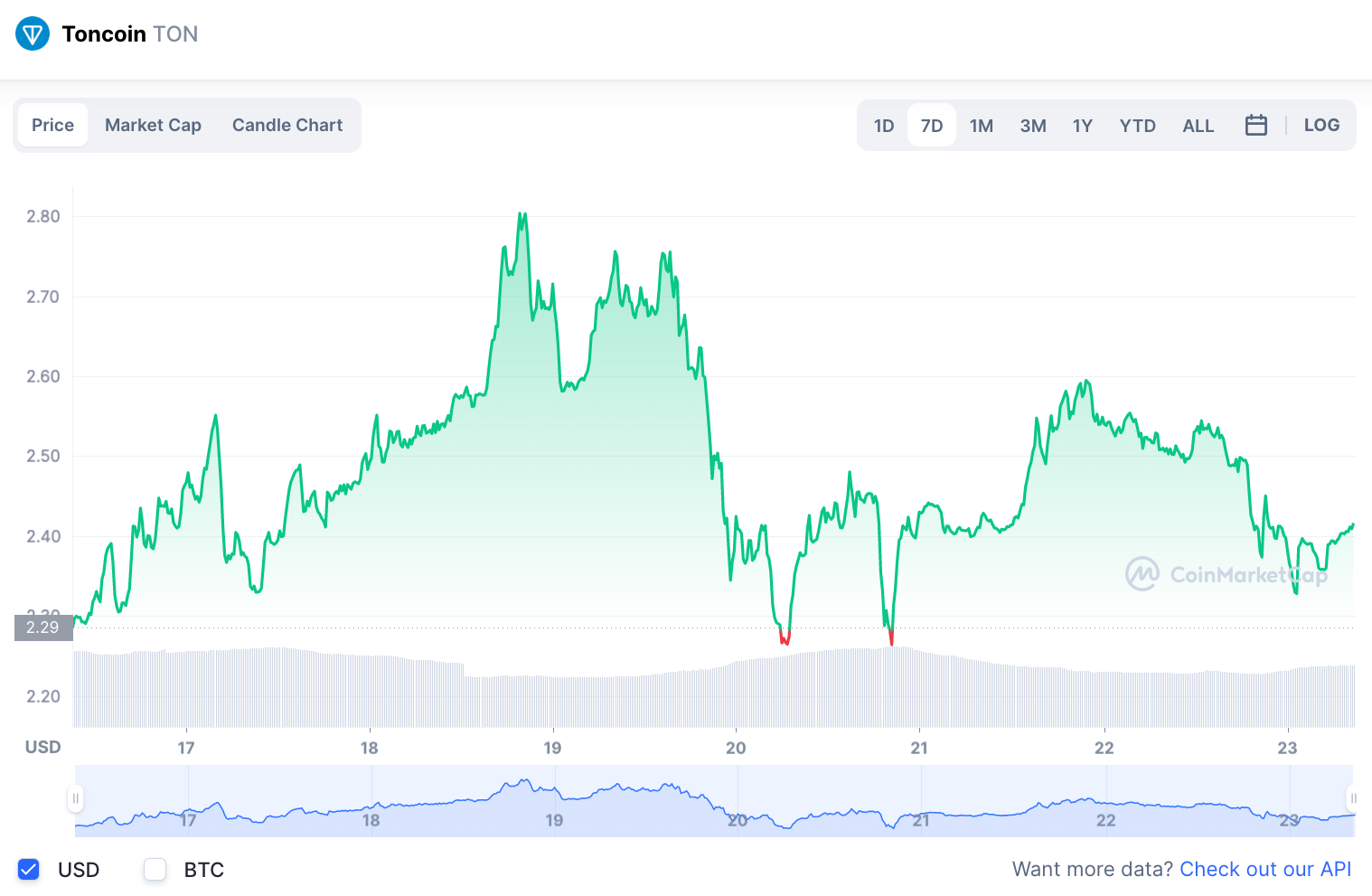 At the time of writing, the price of this token stands in the $2.4 range. Its price has reduced by just 0.82% in the last hour alone. The all-time high value of this crypto is $5.84. The circulating supply of this crypto is 1.2 billion coins, while its maximum supply is 5 billion TON coins.
3. C+Charge (CCHG)
C+Charge is a blockchain-supported platform that allows EV drivers to collect carbon credits by just riding and charging their vehicles. EV drivers pay through CCHG tokens, the native tokens of the C+Charge platform, for charging their vehicles.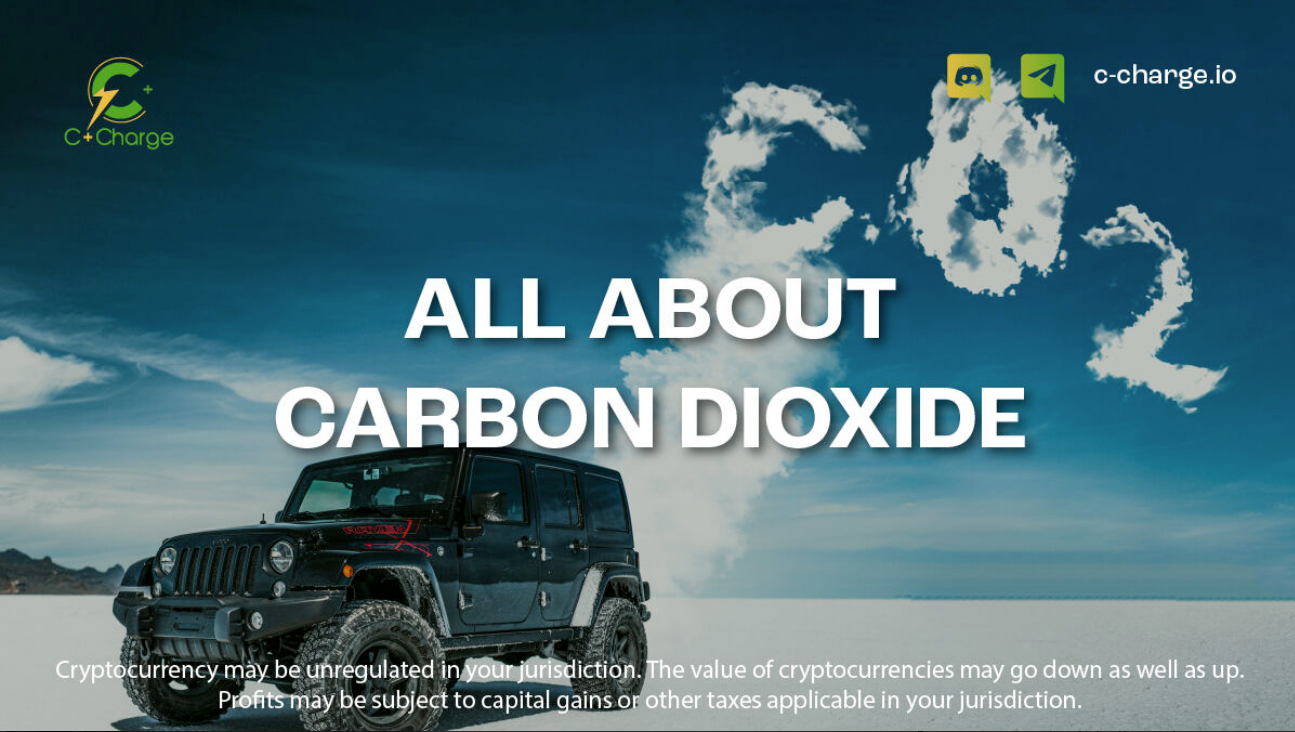 CCHG tokens are currently available for presale and are priced at around $0.013 per token. The next four phases of this token's presale will raise the price to $0.02350. The public will have access to almost 40% of this token's total supply, which is roughly 1 billion. Investor interest in this environmentally friendly project is anticipated, given the recent success of IMPT's presale.
4. FightOut (FGHT)
FightOut is the latest entrant in the move-to-earn crypto segment, which combines gym training in real life with the competition in the metaverse. The application counts users' actual workouts and develops their avatars as they move forward. The native token of this Web3 fitness app and gym network is $FGHT. The private sale for this project happened in the early weeks of December 2022, when it was able to raise more than $1 million.

At the time of writing, its native token FGHT is going under a presale where its value is $0.0166 (1 USDT = 60.06 FGHT). The token is presently in its first phase, and it has been able to collect more than $2.2 million in a matter of days. Earlier, it collected more than $1.5 million in the first 24 hours of its presale.
5. RobotEra (TARO)
RobotEra is the latest play-to-earn crypto project where robots are engaged in rebuilding their planet, Tarot, which has been destroyed by war. The features of this project allow its users to purchase virtual real estate, create buildings, and build infrastructure. In order to make money in the game, users can also demand admission fees for events and sell land or billboard space.
The presale of the utility token of RobotEra, TARO, is currently going on, and the project is catching the attention of many investors because of its play-to-earn features. At the time of writing, 1 TARO is priced at just 0.020 USDT.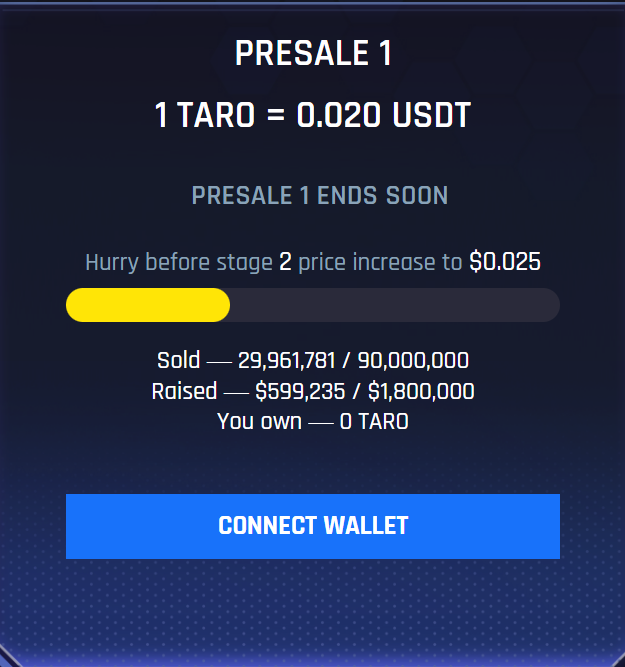 As soon as the first phase of its presale gets over, its price will increase to $0.025. As of now, the project has been able to raise more than $500 thousand with its sale of 29 million tokens. Users can easily purchase these tokens directly with USDT or through ETH in their wallet.
Conclusion
Crypto traders ended this day with some mixed feelings. While we have listed above some of the biggest gainers for today, however, given the unpredictable nature of the cryptocurrency market, it is usually advised to invest in any token only after conducting in-depth market research and analysis on your end.
Read More-
FightOut (FGHT) – Newest Move to Earn Project
CertiK audited & CoinSniper KYC Verified
Early Stage Presale Live Now
Earn Free Crypto & Meet Fitness Goals
LBank Labs Project
Partnered with Transak, Block Media
Staking Rewards & Bonuses