If you are looking for a comprehensive Freedom Finance review, this is it. We are showing you more details on what it is like to trade on Freedom Finance, how quickly you can get set up, whether the platform is legitimate, and so on. The truth is Freedom Finance is actually one of the solid trading brokers in Europe where users buy stocks and get fixed returns. 
One of the most attractive selling points for Freedom Finance is the 3% fixed return, as well as free unlimited trades in the first 30 days. From what we have seen, there is no Freedom Finance scam warning – in fact, optional deposits and withdrawals are supported with a credit card.
However, our detailed Freedom Finance trading review also shows that the platform has restricted access to some European exchanges, charges a 7 EUR fee for withdrawals of funds, does not offer CFDs, and has high (12%) margin fees. It is easy to open a virtual account and test it out. More details can be found in the next parts of our Freedom Finance review.
Freedom Finance Trading Review: Main Features
As we mentioned in the initial part of our Freedom Finance trading review, this broker is an online-based broker that features a platform called Freedom24. It is the one user's access when trading various instruments such as shares, ETFs, bonds, and derivatives. In this manner, Freedom Finance is great as it has a wide offering and services that go beyond its competition. 
Another positive thing worth mentioning in this Freedom Finance review is the fact that the broker does not limit any user withdrawals. You can sell your instruments or buy new ones, as well as withdraw with ease. There is even support for initial public offerings (IPOs) for companies that are about to go public.
Even retail investors can grab their first shares issued by companies listed online through the Freedom Finance trading platform. Past IPOs like Airbnb, Alibaba, and Robinhood are great examples of this, and trading platforms like this give users a great chance to participate.
Another feature worth exploring is the D account, which is essentially a savings account that offers a return rate of 3% on an annual basis. This is popular among investors and Freedom Finance users as it gives them a chance to earn money year-over-year.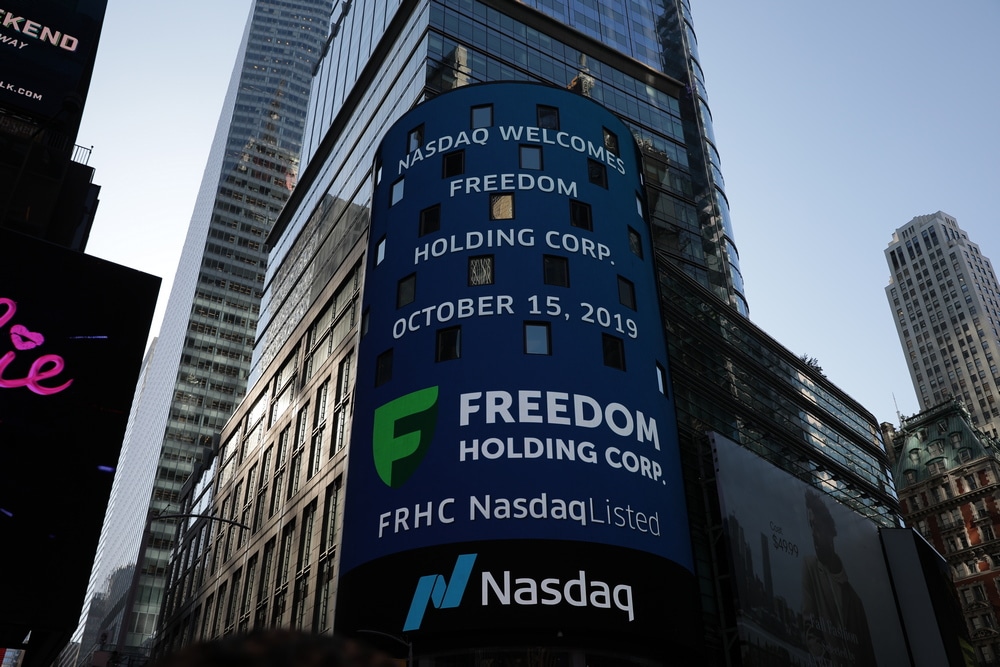 Who Should Trade On Freedom Finance?
Wondering whether you are the right fit user for this trading platform. Most Freedom Finance trading reviews show that the broker is perfect for users who want to explore the following:
Stocks, ETF, bonds, futures, and options in regulated markets

Shares at initial public offerings (IPOs) of companies about to go public

Fixed returns in USD on an annual basis

Investing with minimal capital
From what's mentioned here, we can give the Freedom Finance review a good note, especially for users who want to invest independently. The platform is amazing even if you don't have large capital to trade. No minimum deposit is required to start, everything is simple, and you get unlimited free trades for the first 30 days.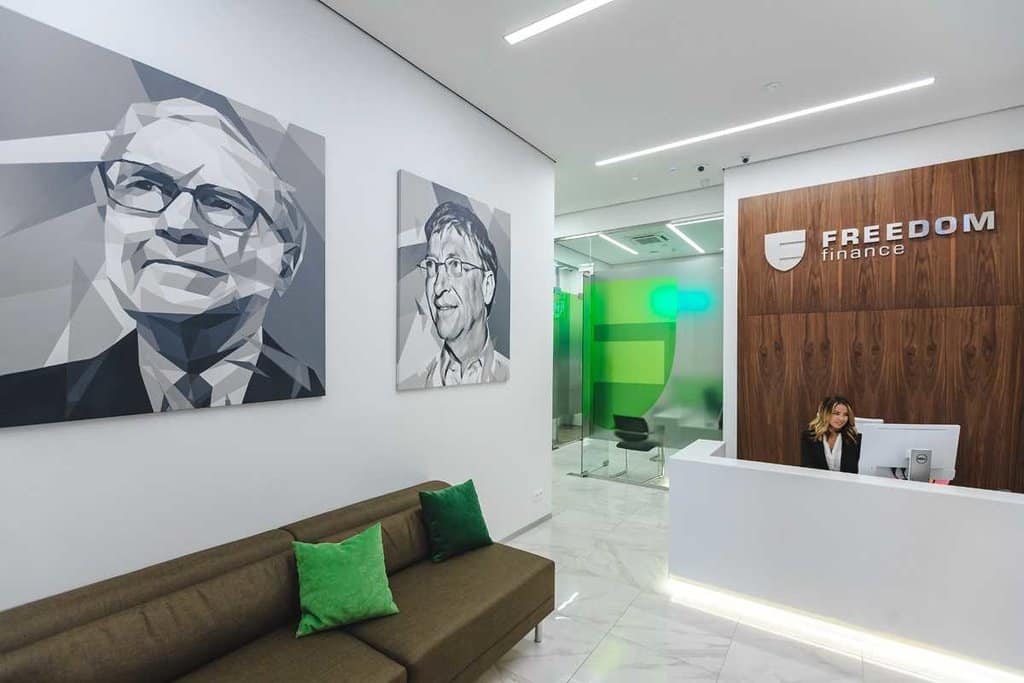 Freedom Finance Is A Safe Trading Platform
Now, let's shed some light on Freedom Finance from the aspect of safety. Knowing that there are plenty of scams with trading brokers out there, we want to point out that this one is not a common example. Our Freedom Finance review shows that the company serves its European users through its Finance Europe Ltd. branch. It is supervised by three regulatory bodies: CySEC (Cyprus), BaFin (Germany), and the SEC (United States).
Based in Cyprus, this company falls under EU legislation and laws for the regulation of financial markets. The website confirms that with the following text "Freedom Finance Ltd provides financial services in the European Union in accordance with the CIF 275/15 license for all types of business required by companies, granted by the Cyprus Securities and Exchange Commission ( CySEC) on 20.05.2015." Since October 2019, Freedom Finance has also been listed on the NASDAQ with the ticker FRHC.
How Easy Is It To Set Up An Account?
As we mentioned in the beginning parts of our Freedom Finance review, this is a safe and regulated trading platform offering a wide variety of trading accounts to users. You can choose from a Smart account, Fix account, or Super account, and all of them differ by the amounts (in EUR) that you pay monthly and the features you are getting.
Opening an account is very easy – all you need to do is hit "Register" and enter your personal data, followed by an upload of a scanned copy of an identification document, plus a taxpayer number in your country. There is some questionnaire afterward, but the duration of the process is 15 minutes tops, ending with a personal Private Area designated for you, along with an email where you will receive all the necessary information. You can access a virtual account, too, using the credentials from the registration phase for login.
Should You Trade On Freedom Finance?
Now that you know everything about Freedom Finance, it's safe to say that this is a regulated platform where you can safely trade and make the most out of your funds. It's possible to open an account with any amount, and despite the higher withdrawal and margin fees, the trading experience is great, and you have no reason to be worried about your money.