First get the Telegram ID. Here is the process.
MT4 Version Here | Follow Live Signal |Check Other Products
1. Navigate to the Search Box in the top-left corner OR In the top-right corner, tap on the small magnifying glass icon for Android.
2. Type @RawDataBot and select Telegram Bot Raw from the drop-down list.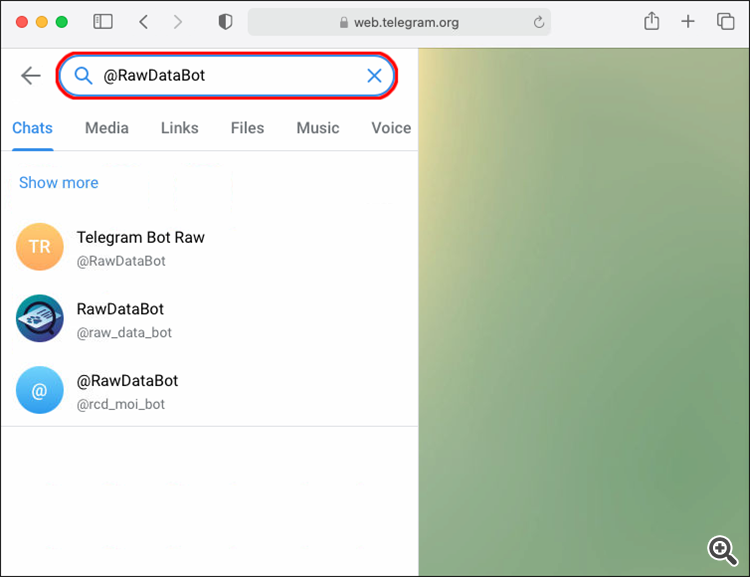 3. Click on the Start button in the auto-reply message.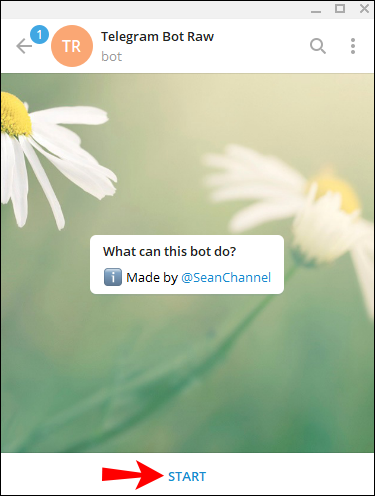 4. The Telegram bot will send a message with your account info. Scroll down and find chat. Your chat ID number is listed below, next to id.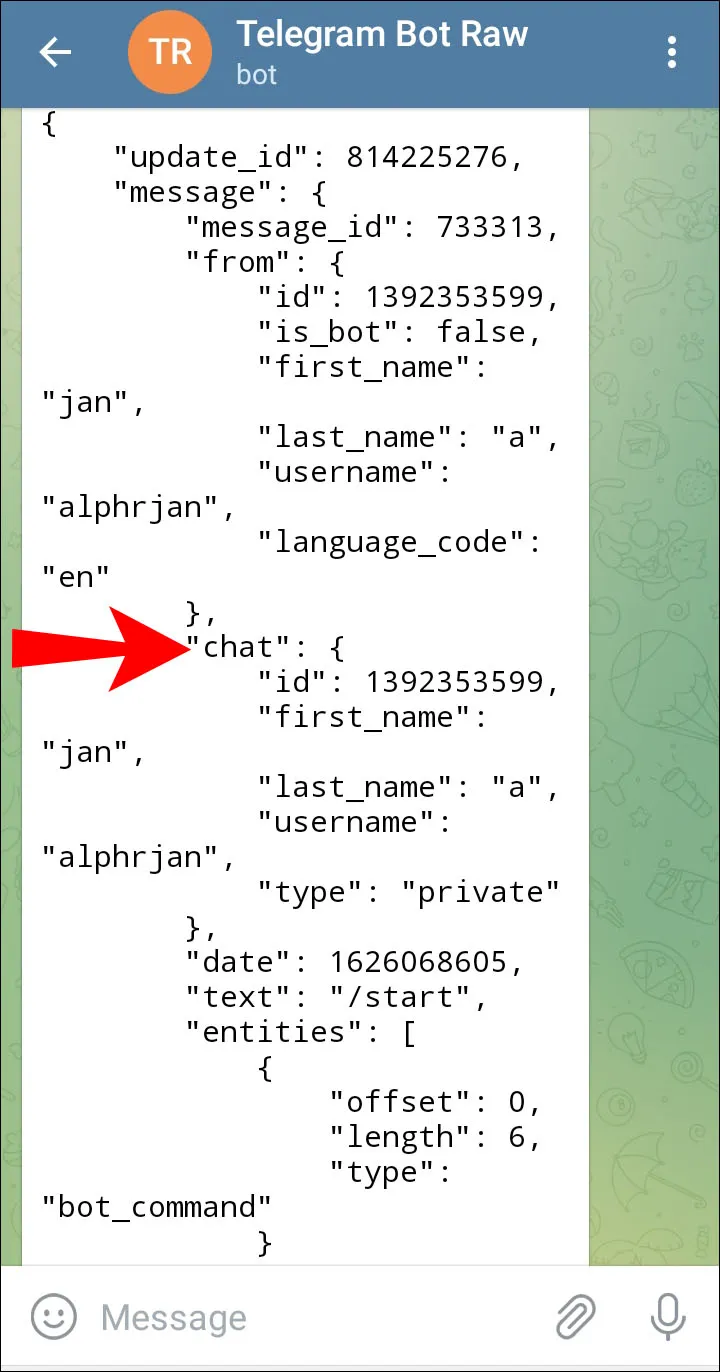 5. You'll get another message containing your First Name, Last Name, and Chat ID. Find chat from the list of information.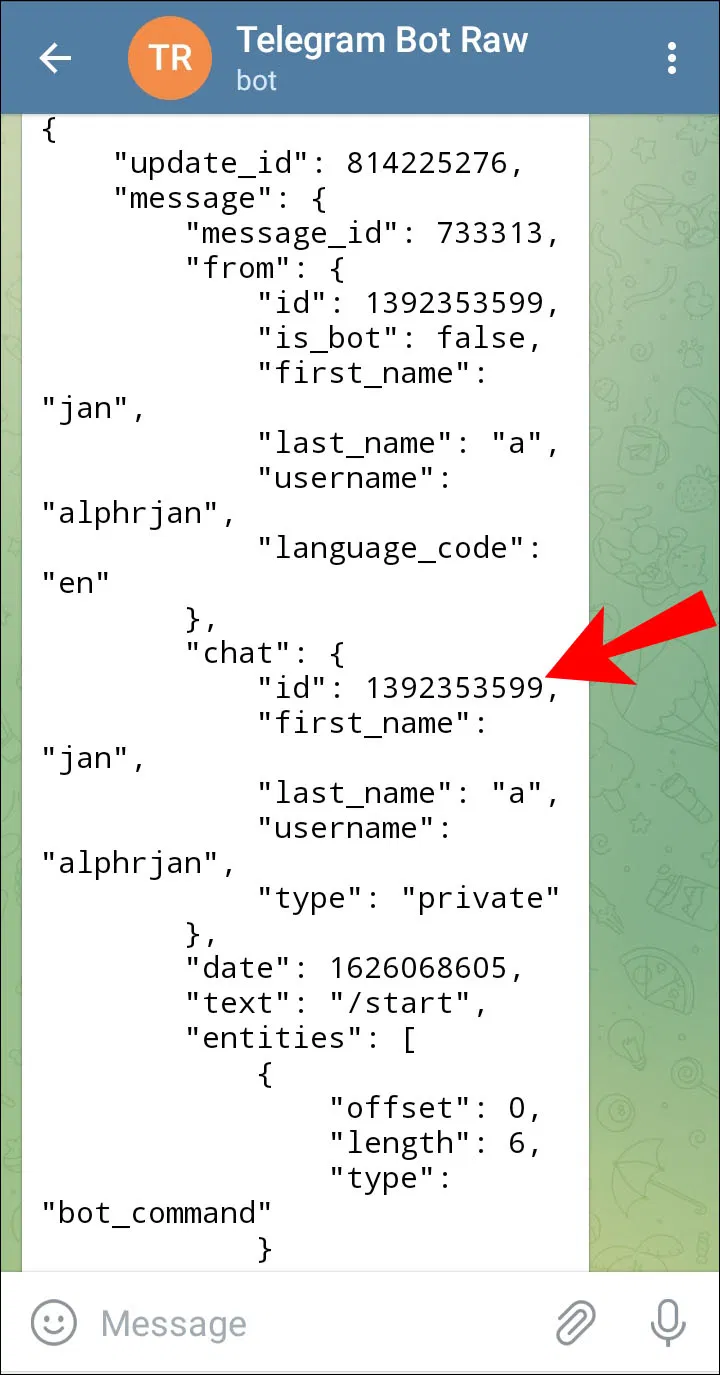 6. After you get your Telegram ID, add it in the highlighted Green field. After this, you will start to  receive your notifications through Telegram.
In addition, do the following:
1- Add "https://api.telegram.org" to Tools > Options > Expert Advisors > Allow Web Request for listed URLs.
2- Open telegram app and search "BotFather".
3- Click /start and then "newbot" to create a new bot.
4- Give your bot a friendly name (note: username has to be ended by 'bot').
7- Copy your bot's token (e.g. 1637154061:AAGjMkXwkAZtFEGOV5HLl_LodcqAUrf35sY).
8- Enter your api token in "telegram bot token" field.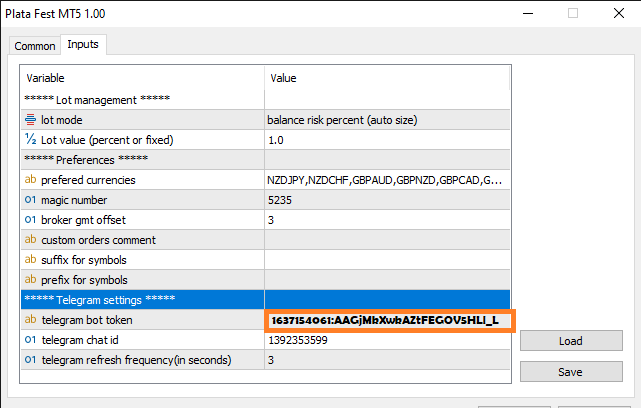 9- Click ok and start the EA
10- You should be able to see your bot name and "active" status at top left corner of the chart
11- now type "/start" in your bot. 
12- Now all new trades will be broadcasted to your bot!