Hello traders,
Today i spotted 2 setups and i placed 3 positions in total.  My first trade was a short setup on EURUSD M15. Supply Zone was formed in complaince with Bearish Trendline. Price touched it and i decided to place two short positions.
Finally price went lower and both Take Profit Targets were reached. My Risk Reward for this trade was a bit lower than 1:1. See on the photos below the setup and the final outcome.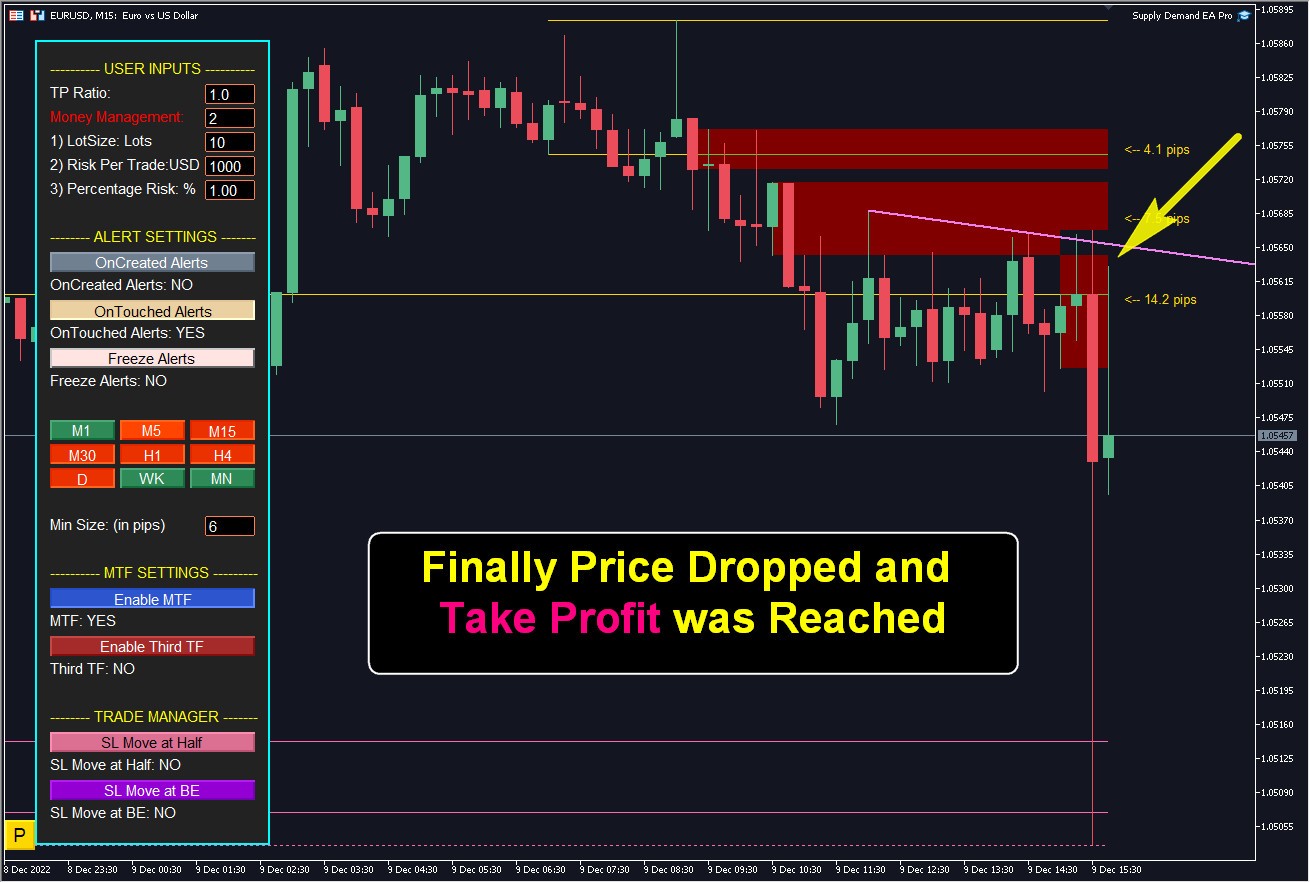 My second trade was a Long Setup on USDCHF M5. Demand Zone was formed in compliance with Bullish Trendline. When price touched it, i placed a Long Market Order by clicking the zone label next to the zone.
Finally price moved higher and my Take Profit target was reached. My Risk Reward ratio for this setup was 1:1. See on the photos below my order and the final outcome.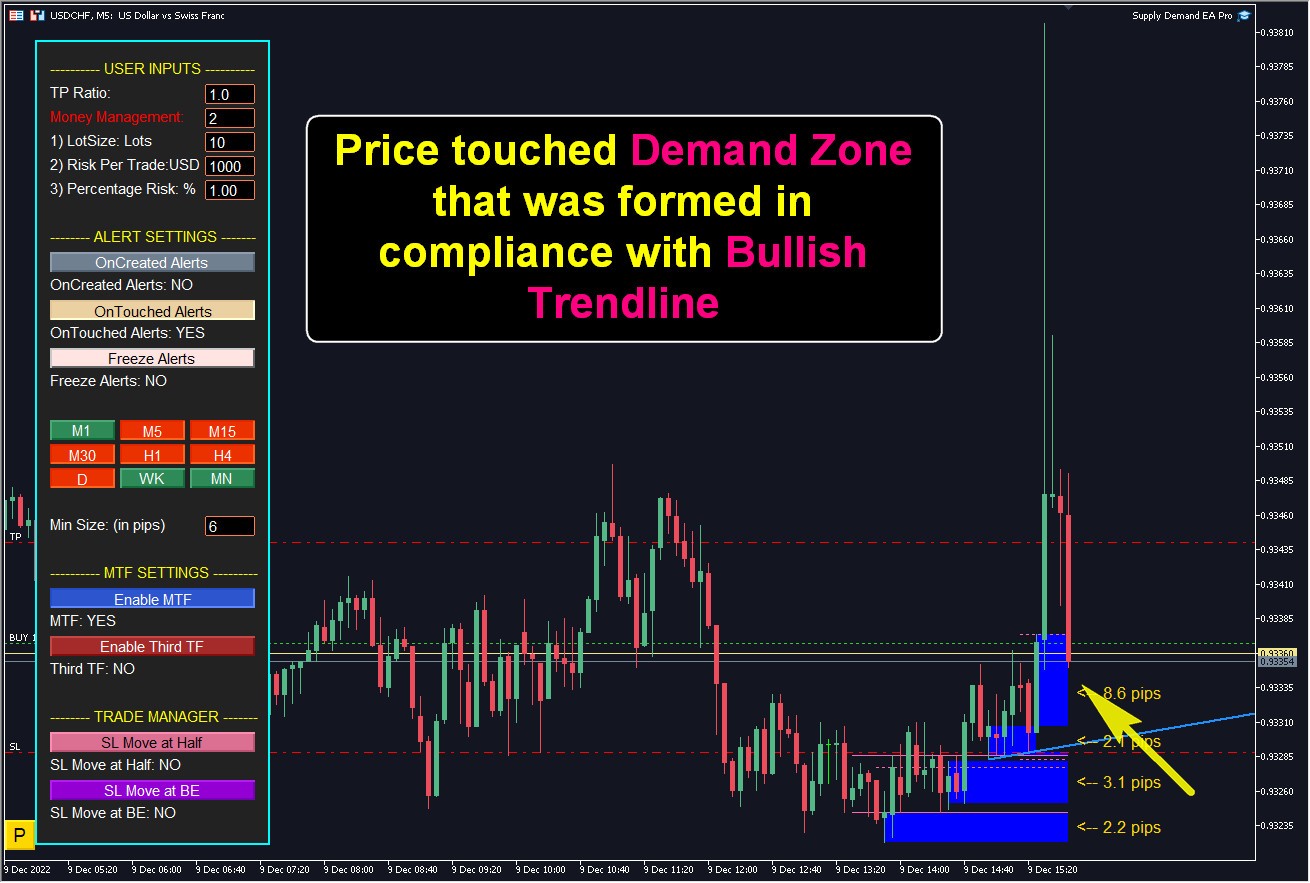 On the photo below i show you my Daily Results and the Total Profits of the day. There was much volatility on the markets today and some great opportunities appeared.
Volatility is our friend, you should choose to trade volatile markets because supply and demand zones that are forming on volatile markets are offering much higher probabilites.
My advice is practice on a demo account before risk your own money.
After you manage to be in Green on a Demo for three months then you can go on a Live Account.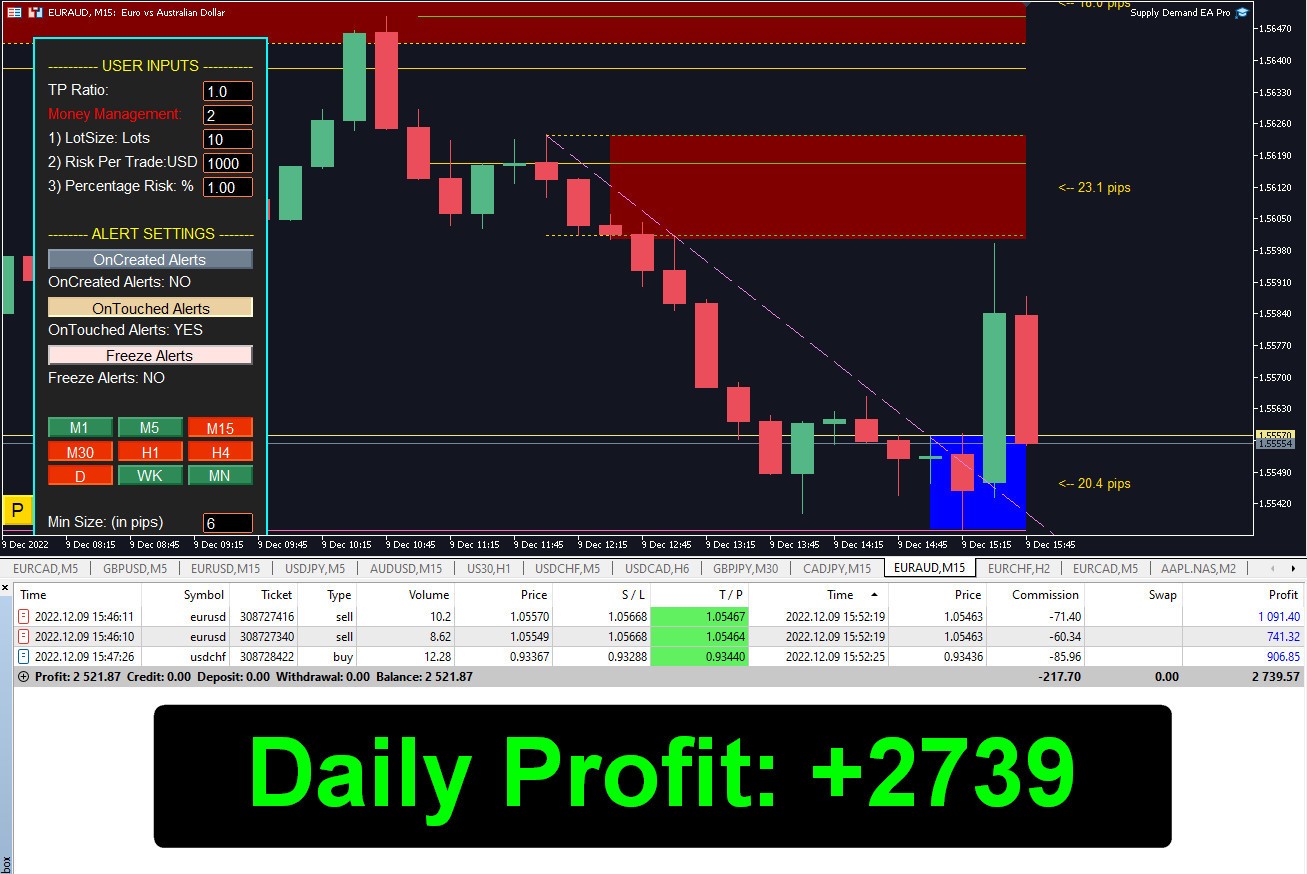 Only for my clients i have achieved the Best Trading Conditions with one of the Best Brokers in the Industry. You can get:
Much Lower Minimum Deposit to Create an ECN or Pro Account
20% Deposit Bonus
Spreads From 0.0 pips
Low Comssisions Per Lot
No Swaps on CFD'S
Funds Protection  Up to $1 million Per Account
In case you have any question send me a Direct Message or an email and i would be more than happy to assist you.
(high.probability.zones.trading@gmail.com)
All of my setups were spoted using "Supply Demand EA Pro" in combination with "Automated Trendlines" indicator. 
SUPPLY DEMAND EA PRO : https://www.mql5.com/en/market/product/66734
Automated Trendlines : https://www.mql5.com/en/market/product/34252